Mustang Sally – All Around Horse
Winning Bid: $7,550.00
Mustang Sally – Broke – Quiet – Built To Last – 2009 – 13 year old mare that is super nice on trails, working cattle and does all our obstacle course and game events
Description
Mustang Sally – Broke – Quiet – Built To Last – 2009 – 13 year old mare that is super nice on trails, working cattle and does all our obstacle course and game events. Been used for riding lesson and my husbands horse for years. My husband only rides a few times a year. She is offered for sale for the first time at JJ Arena.
JJ Arena riders have taught Mustang Sally all the game events.
Sally is used for lessons for:
Lead line lessons
Learning and improving your skills with the game events
Riding lessons
Learning your leads and improving your skills with working on side passing, backing, having your horse give to the bit, ect.
Sally can also be rented for horse shows that we put on or that we are driving to.
More information on Sally:
Neck reins, you can hold a camera, beer, kid easily while riding her 😉
She is a Mustang with a tattoo, so that is her registration. Not guaranteed you can read it, but my husband did look it up before.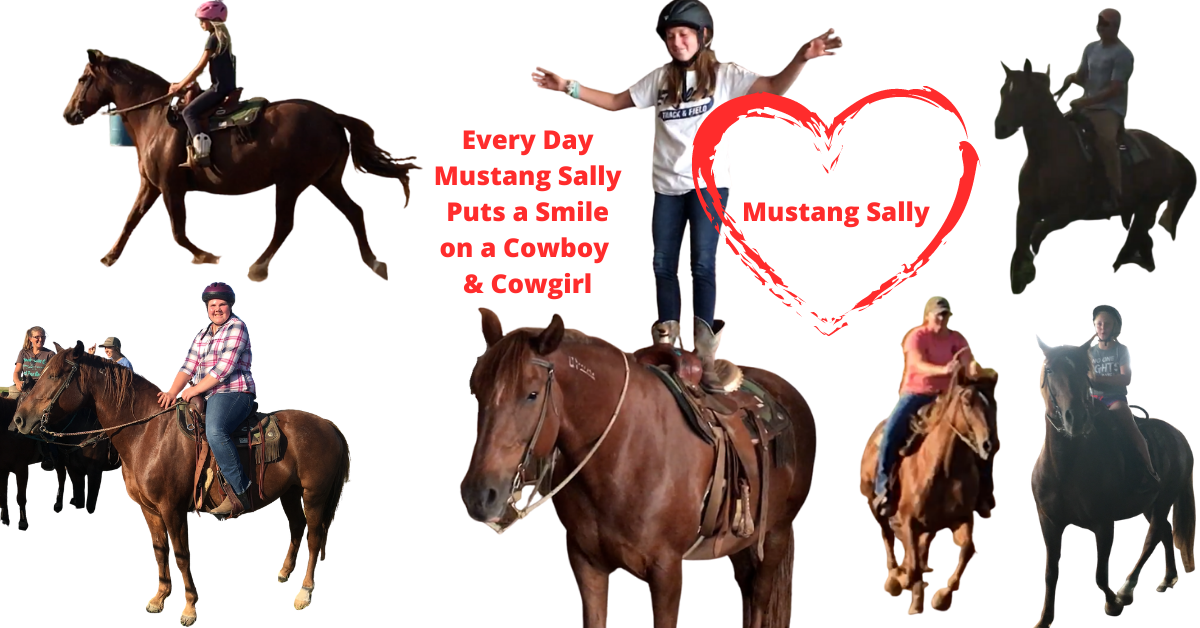 Mustang Sally and Josie riding bareback:

Videos from April 17th, 2021:
https://www.facebook.com/julie.johnson.5205622/posts/10159315467589726
May 2018 – Farmer Josh's first time on Mustang Sally:

Spring 2019 – Josie riding Mustang Sally:

Josie and Sally playing on the round bales:

Mustang Sally and Josie on the ground playing with toy guns, balls and a whip

Breanna's 1st Ride on Sally: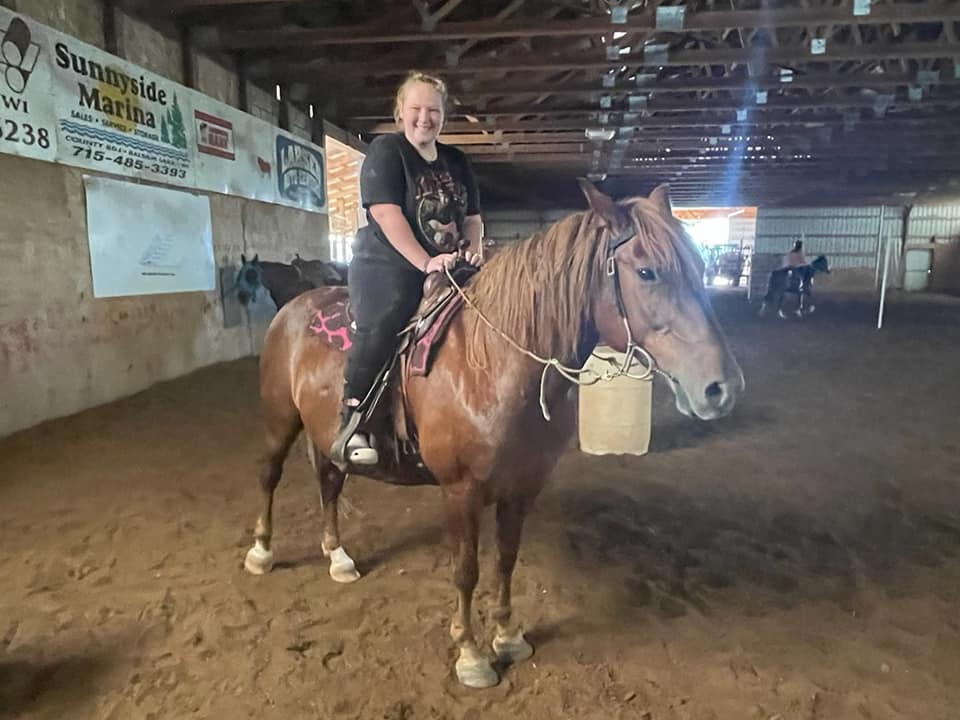 Total Bids Placed:
Auction has expired
Highest bidder was: rivardbuilders
Bidder Name
Bidding Time
Bid
Auto
rivardbuilders
December 2, 2022 9:50 pm

$

7,550.00
rivardbuilders
December 2, 2022 8:05 pm

$

4,250.00
tbelisle
December 2, 2022 11:34 am

$

2,000.00
juliekj50
December 2, 2022 7:08 am

$

1,600.00
tbelisle
November 27, 2022 6:46 pm

$

1,500.00
Auction started
November 25, 2022 6:12 am
General Inquiries
There are no inquiries yet.