How to Make Your Horse Stand Out in an Auction
If you plan to sell your horse at auction, you need to ensure it stands out from the crowd. One of the most important ways to do this is by showing off great graphics of your horse. The graphics should:
Show all four legs, the horse untacked
Standing on a level surface,
Shown from both the front and back sides
Each graphic attracts potential buyers to see conformation correctness and other features clearly. Let's look at some of the types of graphics you need for a successful auction consignment.
Conformation Photos
Conformation photos are essential because they give potential buyers a chance to get up close and personal with your horse without actually seeing it in person. These photos should clearly display all four legs, with both the front and back sides visible so that people can get a feel for their body type and conformation correctness. When taking conformation photos, ensure they are well-lit and in focus; blurry or dark photos won't show off your horse's best qualities. Here are some examples:
*Side Images
*Back Images
Action Shots
Action shots showcase how your horse moves under the saddle or on the lunge line. These photos should be taken from different angles so buyers can see how it moves in different directions. Action shots also give potential buyers an idea of what type of riding disciplines your horse excels at – whether it be dressage, jumping, western pleasure, etc. The best results can come from simple photos of horses crossing water, walking down the road, or traveling over a bridge. Photos on the trail, overnight camping, roping calves, ridden by children, day working, barrel racing, pole bending, jumping, or in front of a judge's view are always encouraged.
*Action Image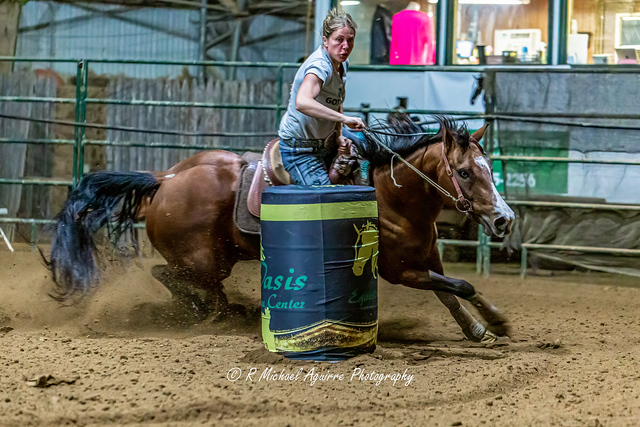 YouTube Video Link
In addition to taking pictures of your horse, consider creating a YouTube video that is at least three minutes long showcasing its movement under the saddle or on the lunge line. The video should include walking, trotting, loping/cantering, stopping, and backing up movements so potential buyers can get a full picture of what your horse is capable of doing without having to come out for in-person viewing. Please realize when purchasing an animal online, you can never have too much material to show a purchaser what they are receiving clearly. Some other material that is encouraged but not required:
Picking up/messing with all 4 feet
Tacking/Untacking the Animal
Mounting/Unmounting the Animal
Exposure to trail settings, including but not limited to: hills, water, traffic, etc.
Specific talents, including but not limited to: roping: head/heel/breakaway, movement on the barrel pattern, sorting cattle, jumping, reining patterns, fence-work, etc.
Taking great graphics of your horse is essential when trying to sell it at auction. You want potential buyers to easily visualize what it looks like before bidding on it – including its conformation correctness and how it moves under saddle or on the lunge line.